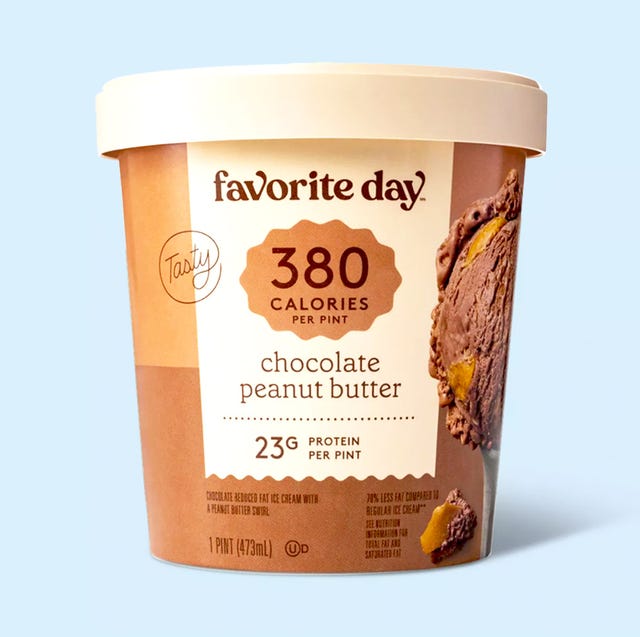 COURTESY
The hardest part of getting fit happens at home: dieting to maintain your physique, pack more flesh at the pecs, or tighten up your waistline. The struggle in the kitchen is as real as on the bench—because of protein, the macronutrient synonymous with muscle building.
The go to's are well known: chicken breast as meals, and protein powder as supplements before, during, or after workouts. Chicken is fine, great if you're a chef. But downing bottles and bottles of protein shakes every day has likely made you glutted. You see the mounded scoop of protein and reactively shudder at its gritty, chalky texture. You feel it on your tongue at just the thought, but swallow the agony whole, because, deep down, you know you need this to meet your daily nutritional intake. You convince yourself, It's for the lean muscles, the gains. So you bite the bullet.
It doesn't have to be this way. And because we believe you should save your energy for your actual arm curls at the gym, we've gathered a roll call of 10 protein powder alternatives that don't taste funky or dusty. There are options like low-carb, low-fat chips and puffs, protein-infused energy drinks that'll pull you through any workout session, and breakfast essentials that'll help hit your daily intake. You are what you eat, man, and these supplements will transform you.
Want unlimited access to our favorite recipes, restaurant reviews, and over-the-top food journeys? Join Esquire Select.

Advertisement – Continue Reading Below
Best Protein Snacks
Tortilla Style Protein Chips
The plausibility of these tortilla chips probably eludes even the most senior protein specialist. They really do taste like regular tortilla chips—meaning, good—while boasting over 15 grams of protein and only 5 grams of carbs and fat. This snack is thus for the gains as well as the keto-friendly cuts.
Calories per serving: 140
Protein per serving: 19g
Best Protein Energy Drink
Gatorade Zero With Protein
Staying hydrated before, during, and after a workout is crucial. And now, there's a better Gatorade for that: Gatorade's G Zero Thirst Quencher, now charged with whey protein isolate. For under 60 calories, you get 10 grams of protein and all the hydration you need to power through one last lift or drop.
Calories per serving: 50 to 60
Protein per serving: 10g
Best Protein Bar
Big 100 Colossal Protein Meal Replacement Bars
One of these chewy bars can trump near any meal at your company's cafeteria. They carry 410 calories with an on-point distribution of nutrition: over 30 grams of protein, 14 grams of fat, and over 40 grams of carbs. Hence, in addition to serving as a meal replacement, it's also an ideal add-on snack for jocks who are looking to pack on more protein and carbs during bulking season. Speaking from personal tasting, it is not sickly sweet, and ​​won't totally fill your stomach up after you devour it.
Calories per serving: 410
Protein per serving: 32g
Best Protein Yogurt
Triple Zero Greek Nonfat Yogurt
Oikos' nonfat vanilla greek yogurt completely eschews the flaws of other pumped-up yogurts (read: a chemically aftertaste). It's high in protein, and one plunge into its creamy bowl will make you want to never sip liquid whey ever again.
Calories per serving: 100
Protein per serving: 15g
Best Protein Cookie
Low Carb Protein Cookie
To the gym rat who's been eating clean in conjunction with daily intense weight training, your perseverance is admirable. You deserve a cookie. Not the kind they serve on flights that is just—for crying out loud—carbs, but one that provides your chiseled body with the apt macronutrients, taste, and texture.
Calories per serving: 240
Protein per serving: 15g
15g Whey Protein Infused Water
One way to sneak in more grams? Downing a bottle of water with really good, delightfully fruity taste but even better hydrating utility. Oh, here's one. 
Calories per serving: 60 to 70
Protein per serving: 15g
Best Protein Supplement for Breakfast
Special K Protein Breakfast Cereal
The best way to start your morning is to pour your favorite milk into a bowlful of low-fat cereal full of protein, calcium, and vitamin D. Every crunch will imbue you with a little more energy for the day ahead.
Calories per serving: 210
Protein per serving: 15g
Protein Instant Oatmeal
Don't ignore these heart-healthy packets of instant oatmeals upgraded with 10 grams of protein.  
Calories per serving: 230
Protein per serving: 6g to 10g
Low Carb, Keto Friendly Protein Puffs
We urge you to graze without guilt by incorporating high-protein, low-fat, low-carb snacks into your daily diet. These flavored puffs will do. 
Calories per serving: 130
Protein per serving: 21g
Best Protein Ice Cream
Reduced Fat Swirl Ice Cream
If you're jinxed with a sweet tooth, one spoonful of this creamy, low-cal, high-protein ice cream will save your life. (Maybe not literally.) And if you're looking to bulk up aggressively, gulping down one container of this as dessert after dinner is enough to meet your calorie surplus.
Calories per container: 380
Protein per container: 23g
This content is created and maintained by a third party, and imported onto this page to help users provide their email addresses. You may be able to find more information about this and similar content at piano.io
Advertisement – Continue Reading Below