pkl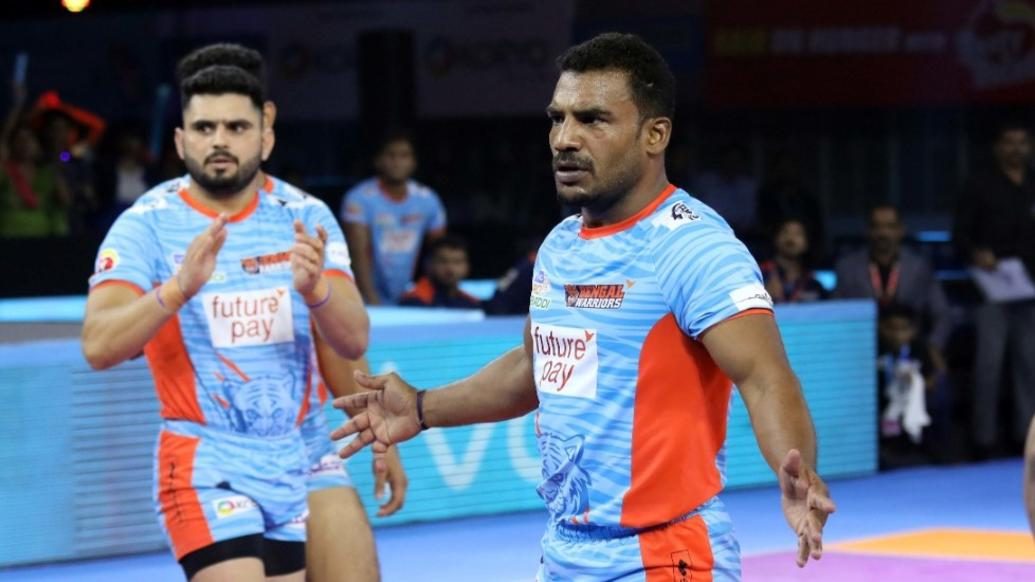 The veteran Jeeva Kumar talks about his inspiring fitness routine and what makes him 'Kabaddi Fit' at this age.
"Discipline and Patience" – that's what Jeeva Kumar has to say when asked about the secret of his everlasting fitness. Having played the gruelling sport of Kabaddi for more than 18 years now, this veteran Kabaddi player is still considered to be one of the strongest defenders in the league. When asked about what his daily regime looks like Anna, as he is fondly called by his teammates and fans, says that being disciplined and not skipping workouts has kept him up and running for so many years, "I follow a very strict diet, may it be on season or off season. Also, I make sure I never skip a workout, come hell or high water."
Being Kabaddi Fit for Anna is working on every muscle in your body with equal dedication, he feels in a sport like Kabaddi, each and every muscle of your body is useful and only when you are confident about all your muscles can you pull out techniques and execute them with precision. With a sport like Kabaddi, it is not just what you do at the gym, but also outside the gym, what do you eat, and how much do you sleep form an integral part of building your fitness for the match.
Even at 40, and as one of the oldest players in the league, Jeeva is a nightmare for the raiders. He feels that the longer you play a sport, the better your analyses of the game and opponent becomes. "With experience, a lot of skills become easier to perform and anticipation of the opponent's move also becomes simpler, but to gain that experience, you need to be regular with your fitness regime and avoid taking long recovery breaks."
With players like Jeeva Kumar leading the way to be Kabaddi Fit, you can keep an eye out here to be a part of the initiative that takes fitness a notch higher.