pkl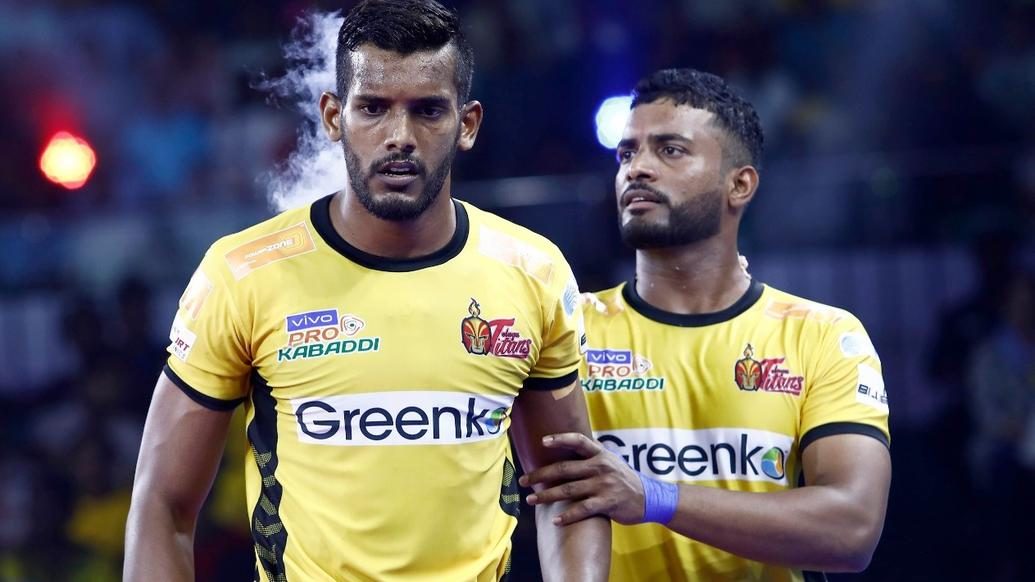 The Desai brothers explain how they have always motivated each other to level up their game on the mat.
One of the most fascinating duos in the vivo Pro Kabaddi League, Siddharth Desai and Suraj Desai have given us some exhilarating moments on the mat. Siddharth Desai, is arguably one of the fittest athletes in the league and owes his success to his elder brother.
"My brother Suraj was the one who inspired me to take up Kabaddi professionally. If it wasn't for him, I would have never made it to the top. I was always obsessed with weight training, and fitness has been an important aspect of my life. Going to the gym and pushing my limits has always helped my raiding prowess. Staying 'Kabaddi Fit' allows me to express myself on the mat.," recounted Siddharth
Siddharth Desai expresses how his years of rigorous training are reaping the rewards for him now. "Being Kabaddi Fit is not easy, both Suraj and I follow a strict workout routine along with a healthy and balanced diet. As a raider, an extreme level of fitness helps you to evade the defenders on the mat. Strength, stamina and endurance remain the key factors for a raider. Our mental and physical fitness empowers us to achieve our goals."
Since the inception of the vivo Pro Kabaddi League in 2014, the sport has inspired many young athletes to take up kabaddi in pursuit of their dreams. Inspired by the kabaddi revolution, the brothers from Kolhapur, Maharashtra made up their mind to make it big in vivo PKL. With 221 points in his debut season, Siddharth Desai took the kabaddi world by storm. And in the following year, vivo Pro Kabaddi Season 7 witnessed the arrival of his elder brother, Suraj Desai. In his first-ever PKL encounter, Suraj Desai went on to break Siddharth's record for most raid points on debut with 18 points to his name.
The Desai brothers played for the same PKL franchise – Telugu Titans, making it there through determination and patience. "Every morning, we train together and push each other to our limits. From skill-set practice to weight training, we help each other and work on our shortcomings," explained Suraj Desai, when asked how both the brothers motivate each other.
Siddharth Desai had a tremendous debut season with U Mumba in PKL Season 6 and went on to break multiple raiding records. With his muscular build and brute force, he earned his moniker of the 'Baahubali'. In vivo Pro Kabaddi Season 7, Suraj Desai was bought by Telugu Titans along with his brother Siddharth Desai.
Not just their prowess on the mat, the two also share a passion for remaining fit – something that fuels them to go on to the arena and do their best.