Mumbai
Two Mumbai Police Constables Dismissed After Not Showing Up For Work in 9 Years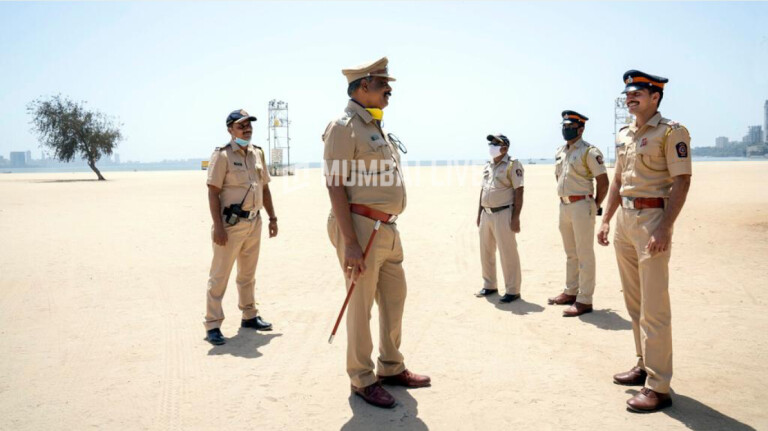 Two Mumbai Police constables, Ramlal Digambar Manjule and Samad Saleem Sheikh, were transferred from the Arms Department at Tardeo to the Malabar Hill Police Station back in 2012. 
However, it was recently discovered that the two individuals never showed up for work since the transfer was initiated, amounting to nine years. The two constables were dismissed last Monday.
"As Manjule and Shaikh never reported to Malabar Hill police station since they were transferred from Tardeo local arms department on June 7 and June 8, 2012, respectively, notices were served to them at regular intervals at their residential addresses and native places instructing them to report to work," an officer said.
The order to dismiss the constables was issued by the Deputy Commissioner of Police (Zone II) following a departmental inquiry. While Manjule did not show up during the inquiry, Shaikh managed to explain his side of the story to the police. However, officials said that the justification they received from Shaikh wasn't satisfactory. 
Read – Mumbai Police Chief Asks Cops To Avoid Physically Assaulting Or Harassing Citizens
The inquiry concluded that the constables violated the norms under the Maharashtra Civil Services Rules. A final order to dismiss the two constables was issued last week under Rule 3 of the Mumbai Police (Punishment and Appeals ) Rules, 1956.
Speaking to The Indian Express, Shaikh said, "I had met with an accident in 2011. After receiving medical help, I had rejoined work but in 2012, I would often fall unconscious due to the injury on my head. In my reply (to the show cause notice) I have attached medical reports… still they did not think about my family and dismissed me."
Shaikh went on to say that he will appeal his dismissal at the Maharashtra Administrative Tribunal.
Also read – 68 Cops Died In April In Maharashtra Due To COVID-19